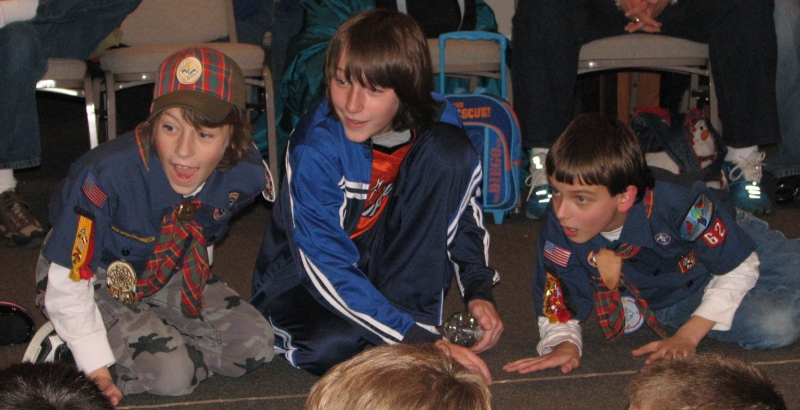 What is more fun then watching the car you designed and built with a little help from your dad compete against other cars? Watching your son's face as he realizes that he might just have a chance to place. Even better is knowing that he is with terrific friends who are excited for him too.
Mark's first car was very simple. He refused to add weights–and came in very last in his race!  Learning a very important lesson, he decided that his goal would be to build a better car each year. After years of trying to improve his speed, Mark's car came in third place today!
His car has been "impounded" so he can race in "District" the first weekend in May.