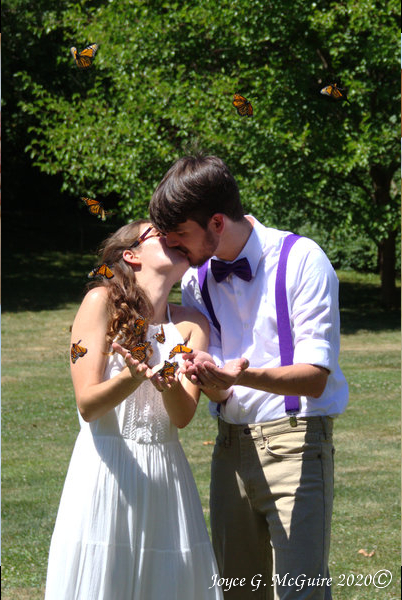 This summer, we welcomed Katie to our family! Mark and Katie were married in late July in a very small, but beautiful wedding.
I knew I did not want to take a lot of pictures; I wanted to enjoy Mark's day. But I did ask the photographer for permission to take pictures if I promised not to get in her way. She said that was fine 🙂 I only took a few pictures during the wedding because I wanted to get a picture of Mark first saw Katie. Then I enjoyed the ceremony.
After, Audrey brought out the special gift she had for Mark. She had enough newly emerged Monarchs to share. So after Mark and Katie released a handful, she shared with others who had never held a butterfly before.
It was a very sweet wedding.