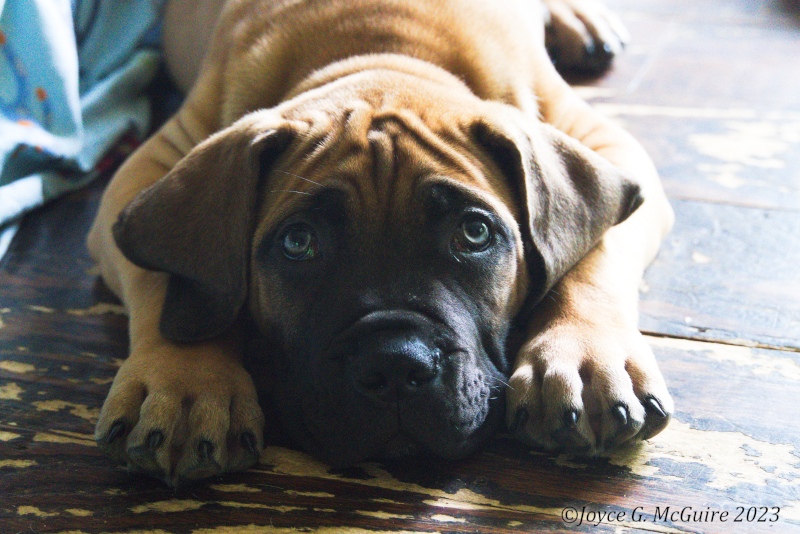 Do not let these puppy dog eyes fool you, this puppy is not at all sad. He is planning his next mischief!
Meet the newest member of our family, Cy. Cy is Audrey's puppy. She has been wanting a friend for Tyson and when she mentioned that she knew of a puppy that Daddy would really like…
He sits beautifully on command and is super sly on stealing socks. Everyday he seems to learn something new. Audrey is doing a great job on his early training. I know there is a lot more that he needs to perfect and I think she will be a good trainer.