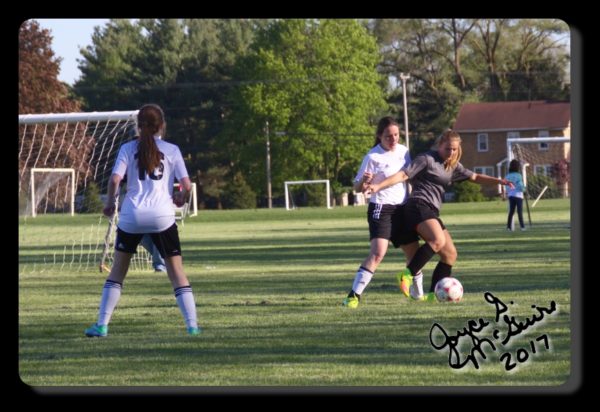 Andrea played in two soccer games this weekend.  They played the same team both times (home and away) and they played hard. Her team did not win, but Andrea had a lot of fun!
This year, Andrea is on a new team.  She plays with Elkhart United. The youngest players are 14 and the oldest ones are 18.  I am not sure how she got in such a mixed group, but she likes all the girls and said they are very friendly.  Because of the age range, her team can only play U18 or higher teams.  It is a challenge; playing teams that are older, but one that Andrea enjoys.
Already this year we have seen improvement on Andrea's skills.  Her coach is training her on a second position which is encouraging.  She still struggles a little playing mid field. She said that her job as mid field is trying to always be behind the ball.  It is a lot of running and turning quickly. She does better each time she plays.
Next weekend is another busy weekend with two away games.