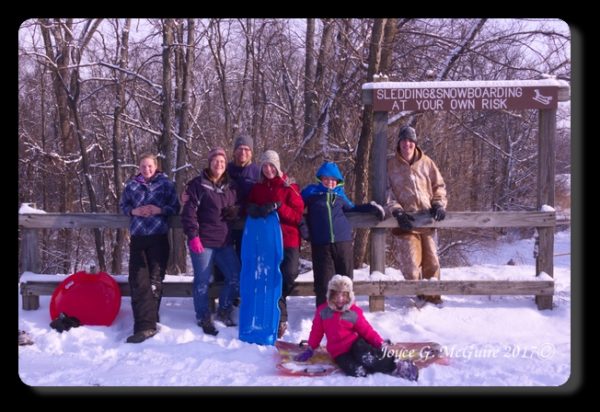 When Megan noticed how much snow we had, she told me that it would be a lot of fun go sledding.  She said it was Christmas and everyone would be home opening presents and she really wanted to go sledding with Daddy and Mark while they were home.
So we got everyone ready and were the first ones at Oxbow sledding this morning. We enjoyed playing in the snow for about an hour before deciding we needed hot chocolate.
What a fun way to start our Christmas this year!
(More pictures to follow soon!)